PERSONALIZED TESTING
MORE SPECIFIC DIAGNOSES, MORE PRECISE TREATMENTS
Mlabs has distinguished itself as a leader in molecular oncology by the breadth of tests we offer, the volume of tests we perform and the clarity and personalization of the consultations we provide. Let us help you choose the right test for your patient from our catalog of single gene assays and multi-gene panels.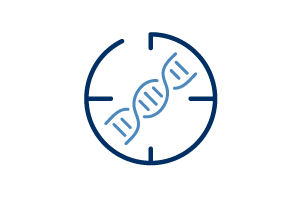 single gene assays for breast, esophageal, bladder and biliary cancers and bone marrow transplant engraftment analysis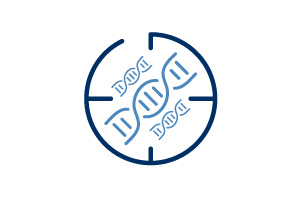 multiple gene test panels for colorectal cancer, non-small cell lung cancer, melanoma, gastrointestinal stromal tumor, glioma, sarcoma, AML, MPN, and lymphoma
INPUT REQUIREMENTS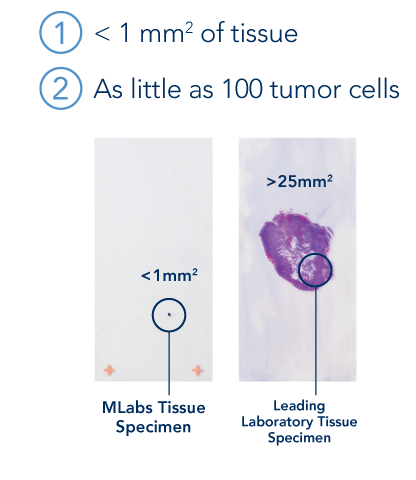 LESS TISSUE, MORE RESULTS
LOW QNS RATE

MOLECULAR NGS PANELS WITH SPECIAL PROCESSES
We tackle critical concerns – small biopsies and miniscule aspirates submitted for targeted NGS molecular testing. Our specialized procedures produce results with less than a 3 percent QNS failure rate.
 
CLINICALLY ACTIONABLE INFORMATION
We identify all molecular alterations that cause individual cancers. Our NGS panel will test only for genes that have available therapy, eliminating delays and the need for more tissue.
 
BETTER QUALITY, PRECISE RESULTS 
Every specimen is taken to its full capacity. We produce detailed and exhaustive results surpassing those of other labs. Our quality control metrics ensure accurate reports and prevent false negatives if insufficient nucleic acid hampers variant detection.
GET STARTED
Order a test today.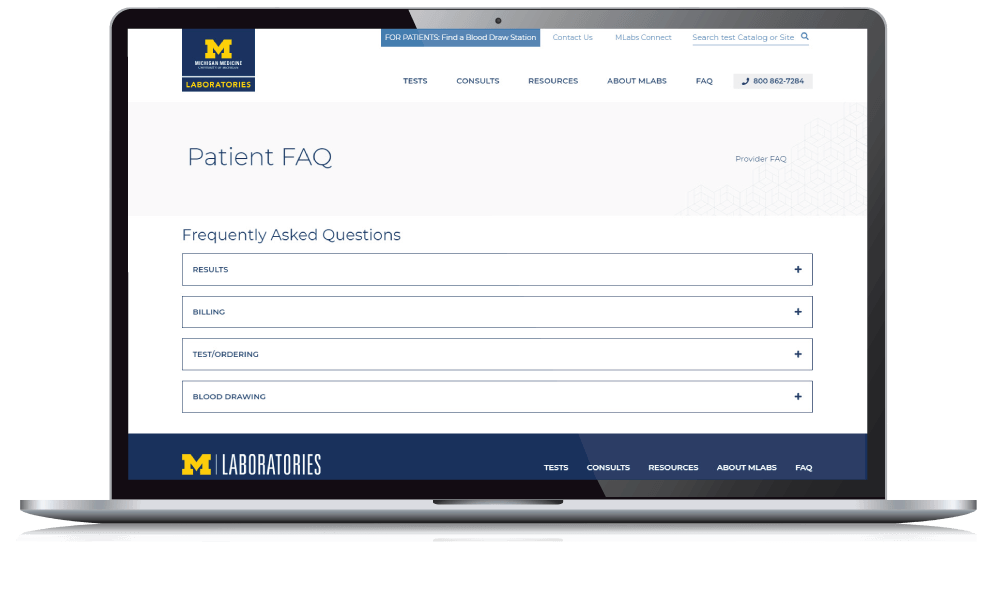 QUESTIONS?
WE'VE GOT ANSWERS.
How do I order a test?
What are acceptable samples?
Where do I find results?
How can I order a specimen kit?
MEET DR. BETZ
EXPERTISE DELIVERED PERSONALLY
 

Next generation sequencing has revolutionized pathology. Now we can use one test to measure all mutations at once while preserving the specimen. This is especially important in cancer, where fine needle tissue biopsies may contain 100 or fewer tumor cells – making them too small to conduct numerous separate assays.
Bryan Betz, Ph.D.
Associate Professor of Pathology
Technical Director, Molecular Diagnostics Laboratory