We love a challenge
At MLabs, we encourage our clients to challenge us with their most difficult, perplexing cases. A passion for discovery and breakthrough science has been a hallmark of pathology at the University of Michigan for more than a century. Partnering with MLabs means tapping into that passion to answer your toughest questions. We offer a full range of pathology services, including cutting edge molecular diagnostics, a large menu of immunohistochemistry stains, electron microscopy, digital imaging and more. Consultations and second opinions are communicated by fax and are often accompanied by a phone call to the referring pathologist to address questions and help prepare for conversations with providers and patients. Challenge us. We will guide you to the right test and deliver comprehensive actionable results, emphasizing collaboration and personal service every step of the way.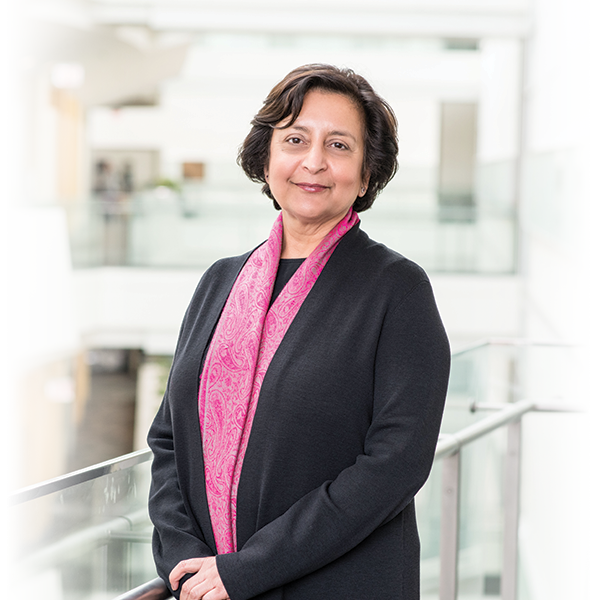 CONSULTATION SERVICES
ANATOMIC AND HEMATOPATHOLOGY
Bone and Soft Tissue Pathology
Breast Pathology
Cardiovascular Pathology
Cytopathology
Dermatopathology
Endocrine Pathology
Forensic Pathology
Gastrointestinal/Hepatic Pathology
General Surgical Pathology

Genitourinary Pathology
Gynecologic Pathology
Head and Neck Pathology
Hematopathology
Neuropathology
Pediatric and Perinatal Pathology
Pulmonary Pathology
Renal Pathology
Photo featuring:
Asma Nusrat, M.D.
Aldred S. Warthin  Professor of Pathology
Gastrointestinal/Hepatic Pathology Consultant
MLABS CONSULTATION SERVICES
ANATOMIC AND HEMATOPATHOLOGY VIDEO
Our sole focus is delivering world class pathology services to colleagues around the region and across the country. This video highlights the full range of our 18 anatomic and hematopathology service lines, featuring nationally recognized faculty that are passionate about delivering comprehensive, actionable results which emphasizes collaboration and personal service every step of the way.
GET STARTED
SUBMIT A CONSULTATION TODAY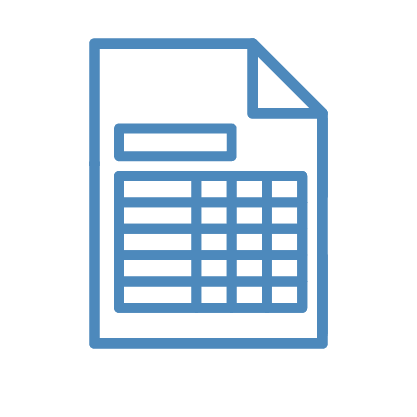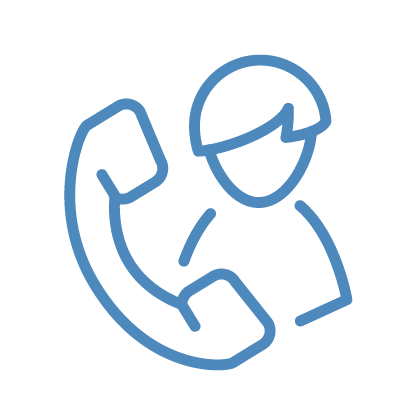 CALL US 
Call us for a UPS Account number for free shipping at 800.862.7284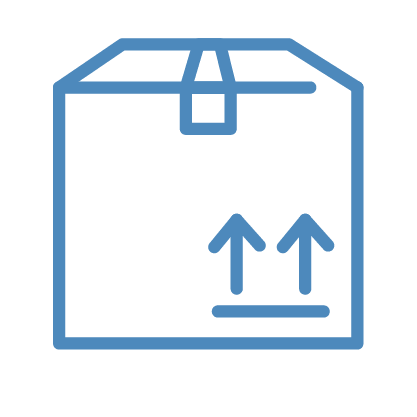 SHIP
Send tissue/slide block to:

Michigan Medicine Laboratories
N-LNC Specimen Processing
2800 Plymouth Rd., Bldg. 35
Ann Arbor, MI 48109-2800
LETS GET PERSONAL
MEET OUR AP FACULTY

This brochure covers anatomic and hematopathology consultation services, including content about how to submit a consultation, as well as an overview of our subspecialties and experts.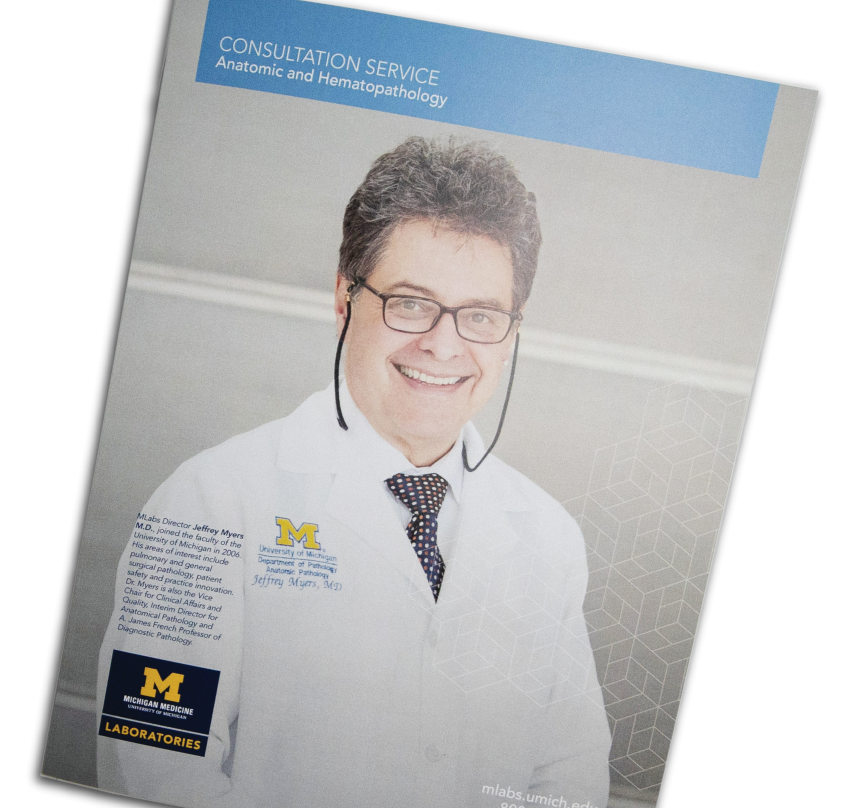 MEET DR. KLEER
EXPERTISE DELIVERED PERSONALLY
I realized that my expertise in pathology allowed me to look at cancer through a different, unique perspective. A reason that attracted me to breast cancer research in particular is that despite exciting significant advances, there is a need to understand key mechanisms of invasion and metastasis to enable a cure.
Celina Kleer, M.D.
Harold Oberman Collegiate Professor of Pathology
Director, Breast Pathology Program