DERMATOPATHOLOGY

Michigan Medicine Laboratories (MLabs) offers specialized dermatopathology consultation services through Michigan Medicine's Dermatopathology Molecular Diagnostic Laboratory (DPML), including state-of-the-art molecular diagnostic testing for melanocytic neoplasms and other solid tumors.
The tests contribute to more precise diagnoses of challenging, atypical lesions that cannot be definitively classified as benign or malignant using histopathological criteria alone. Molecular analysis may allow for more precise risk prognostication, avoiding unnecessarily aggressive treatment of low-risk lesions while supporting appropriate surgical management and staging of high-risk lesions. Tests using formalin-fixed paraffin embedded material are available to aid in the diagnosis of histologically ambiguous melanocytic and other types of solid tumors, and include:
Multiprobe fluorescence in situ hybridization (FISH) for Melanoma
FISH for Malignancy: single probe CDKN2A, BAP1, or MYC
Chromosomal Microarray Analysis for melanoma (Comparative Genomic Hybridization, CGH microarray, SNP microarray)
Chromosomal Microarray Analysis for solid tumors (Comparative Genomic Hybridization, CGH microarray, SNP microarray)
NEUROMUSCULAR PATHOLOGY

Michigan Medicine Laboratories (MLabs) Neuromuscular Pathology Service is committed to providing highly specialized evaluations for the most comprehensive, contemporary diagnosis of nerve and muscle disorders in adult and pediatric patients.

To support reliable diagnoses of inflammatory and non-inflammatory myopathies, degenerative disorders, dystrophies, congenital myopathies and peripheral neuropathies, we provide a comprehensive panel of tests, including:
Special stains
Histochemical enzymatic reactions
Immunohistochemistry
Electron microscopy
RENAL PATHOLOGY

Specialized testing and a depth of expertise are needed to support accurate and comprehensive diagnoses of the range of diseases that can impact native and transplanted kidneys. Michigan Medicine Laboratories (MLabs) Renal Pathology Service processes more than 500 cases each year, analyzing needle biopsies from adult and pediatric kidneys and renal allografts.

An extensive panel of tests are typically performed, including:
Hematoxylin and eosin (H&E) stain
Periodic Acid-Schiff (PAS)
Trichrome
Silver stains for light microscopy
Immunofluorescence to detect immune deposits
Electron microscopy to evaluate conditions such as proteinuria (nephritic syndrome), nephritis including rapidly progressive glomerulonephritis, renal failure, vascular disease, and acute and chronic transplant rejection
Successful interpretation of specimens requires carefully correlating clinical history with laboratory data. Therefore, it is important that each renal biopsy received be accompanied by a comprehensive clinical history. Clinicians submitting biopsies are typically contacted with a preliminary diagnosis within 24-48 hours of receipt. A more immediate response is provided when the diagnosis is urgent.
EXPLORE MORE
GRAB A COMPLETE GUIDE

Download the subspecialty brochure that covers information about our renal, neuromuscular and dermatopathology specialties.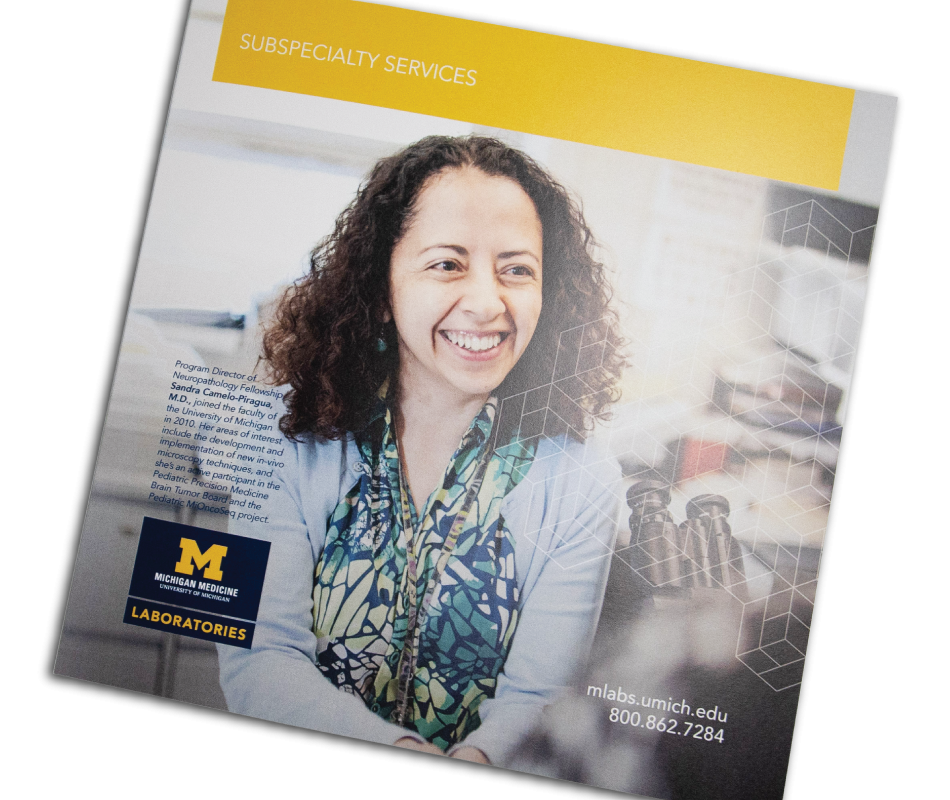 GET STARTED
SUBMIT A SURGICAL/BIOPSY SPECIMEN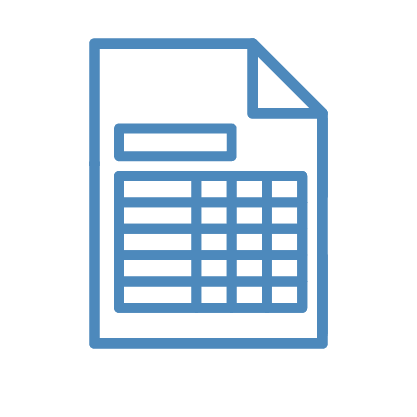 REQUISITION 
Complete an Renal, Muscle, Nerve Biopsy Requisition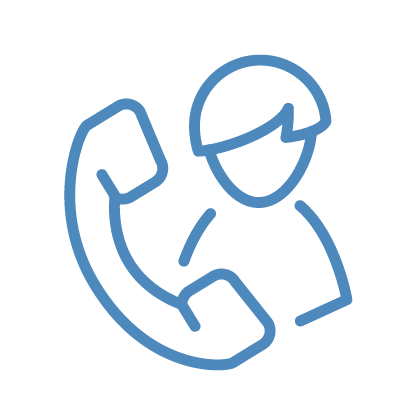 CALL US
Call us for a UPS Account number for free shipping at 800.862.7284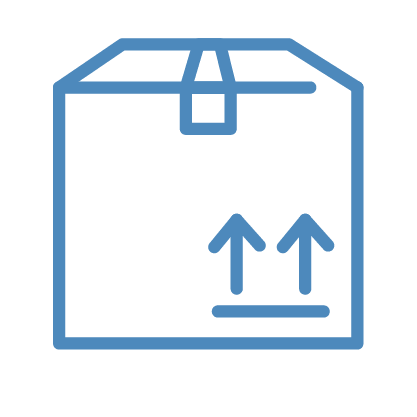 SHIP
Send tissue/slide block to:

Michigan Medicine Laboratories
N-LNC Specimen Processing
2800 Plymouth Rd., Bldg. 35
Ann Arbor, MI 48109-2800
ORDER SUPPLIES
MUSCLE, NERVE, RENAL KITS
MLabs provides all the supplies necessary for the collection of specimens, including blood collection tubes, centrifuge, culture transport swabs, needles, preservative solutions, request forms, specialized kits for specimen collection, specimen bags, sterile urine containers, transport containers.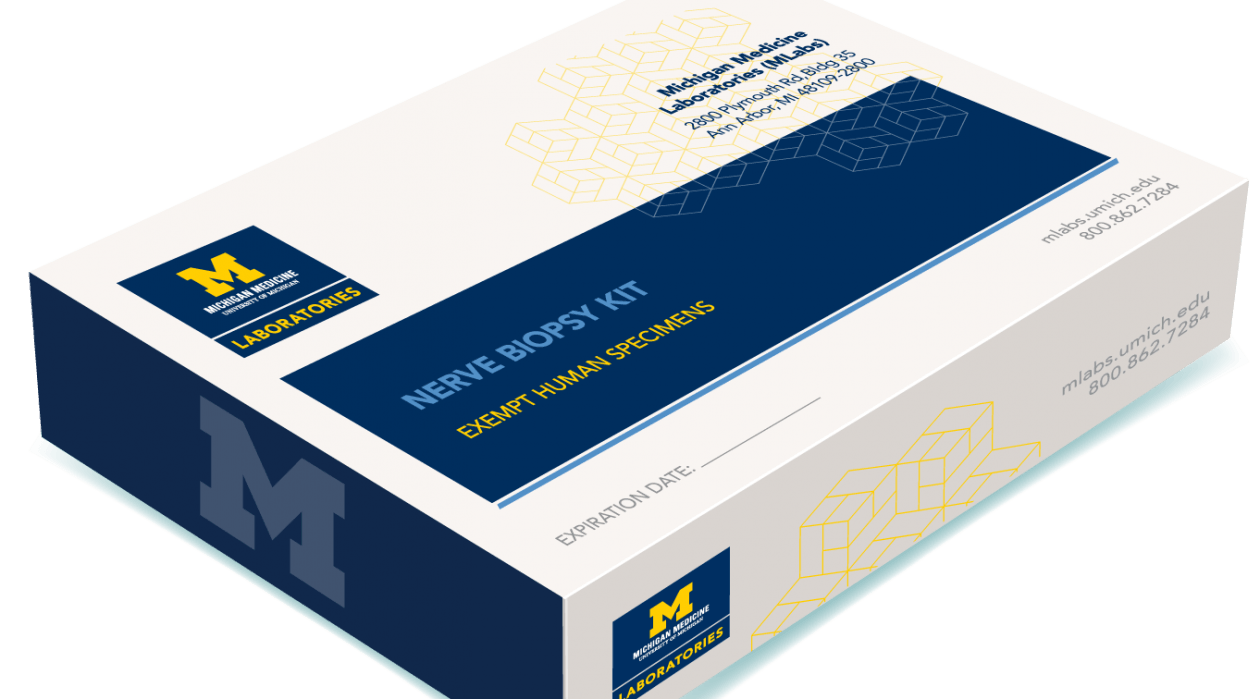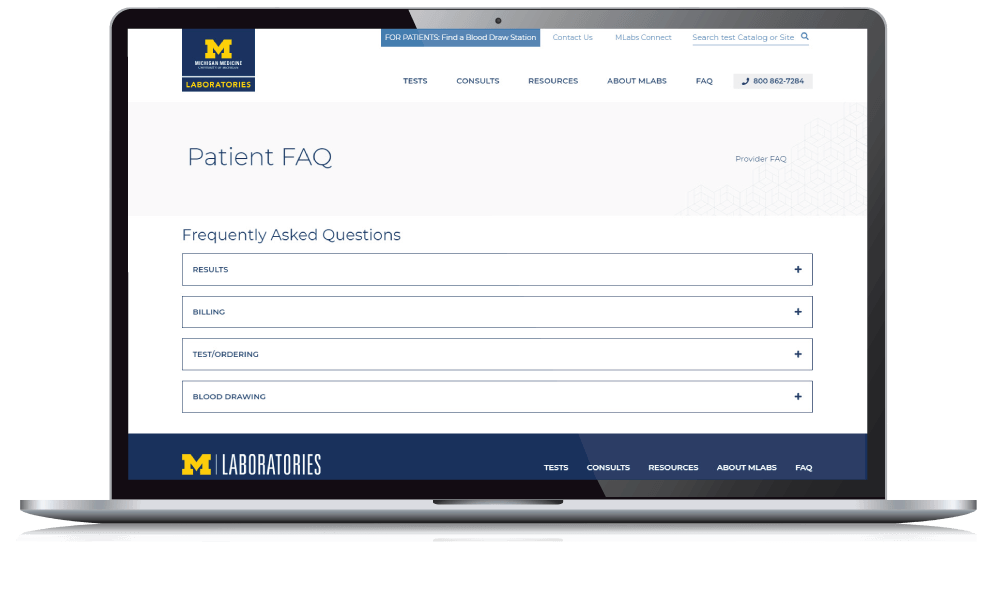 QUESTIONS?
WE'VE GOT ANSWERS
How do I order a test?
What are acceptable samples?
Where do I find results?
How can I order a specimen kit?