WE'RE ALL IN
VALUE ADDED SERVICES
SPECIAL EDITION
OUR WORKFLOW TRANSFORMATION
In 2018, we completed the Pathology Relocation and Renovation (PRR) project. The initiative aims to create ideal workflows for specimens, people, and materials with MLabs. With 146,000 new square feet at the research complex site you can read about many of our new facility and technology features:
The microbiology laboratory's switch to total automation, with a BD Kiestra system
55-inch monitors, projecting real-time dashboards for staff to view
The launch of informatics application to track specimens, PathTrack
A glass-encased 'nerve center'
The new design has one large sign-out space for anatomic pathology
Co-locating 6 molecular laboratories into one centralized area
EXCITED TO HEAR MORE?
WE'D LOVE TO SHOW YOU AROUND.
Complete this form and we will respond quickly.
MEET KARLA
EXPERTISE DELIVERED PERSONALLY
Here at MLabs we've been making a difference in the lives of patients, families, and providers for over 30 years.  We are an enterprise-level service that makes available to the world the expertise and cutting edge laboratory solutions unique to our world-class academic medical center.  
Karla Bialk, M.S., MT(ASCP)
Business Development Manager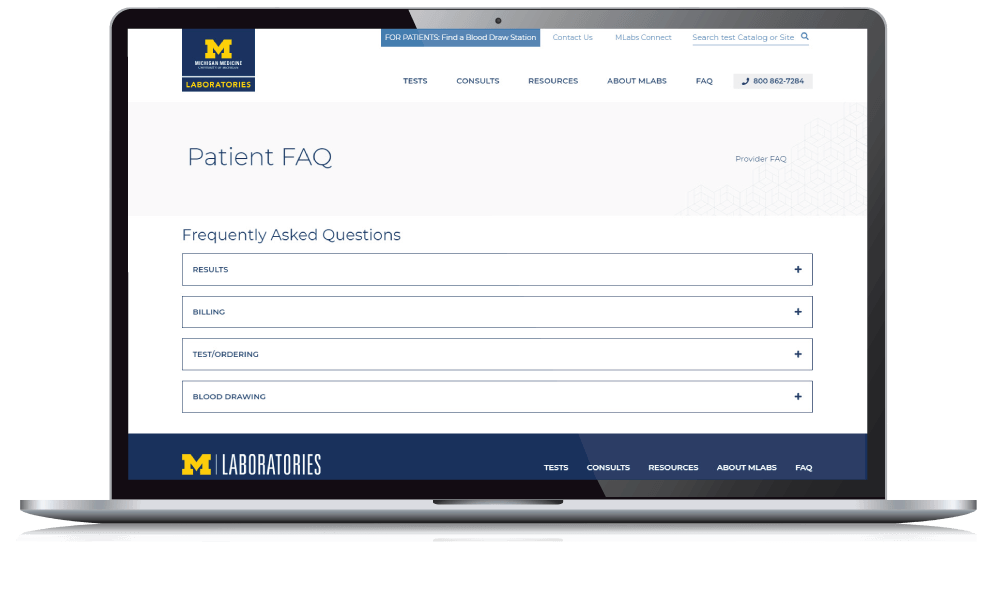 QUESTIONS?
WE'VE GOT ANSWERS.
MLabs policies and procedures

Online ordering and results

Billing issues

Ordering specimen kits and supplies?