SPECIMEN SHIPPING
MAKE SURE SPECIMENS GET TO US
MLabs has a courier service in place that provides regular pick-up and delivery for established clients within our geographic service area. Schedules are arranged in accordance with client needs and the limitations of distance and time. For non-established clients, special courier arrangements can be made. 

Specimens or Evaluations can be sent by express mail or courier service to:

Michigan Medicine Laboratories (MLabs)
N-LNC Specimen Processing
2800 Plymouth Rd., Bldg. 35
Ann Arbor, MI 48109-2800
Photo: First specimen received by MLabs at the new NCRC facility.
SPECIMEN LABELING
LEARN HOW TO PROPERLY LABEL
Our policy requires that ALL specimens, including slides, are labeled with both the patient's first and last name as well as a second identifier. Specimens without proper labeling including two second identifiers will not be tested and we will recommend that a new specimen be obtained if possible. 
ALL SPECIMENS MUST INCLUDE
 
FIRST IDENTIFIER
First Name & Last Name


AND SECOND IDENTIFIER
Date of Birth
Social Security #
Medical Record #
Accession #
Requisition #
Specimen Barcode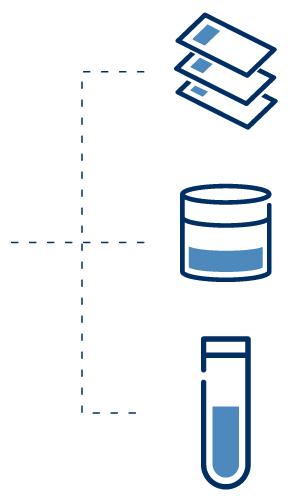 LOOKING FOR SOMETHING ELSE?
USE OUR FORMS FINDER
All specimens should be accompanied by a completed MLabs requisition. To ensure accuracy and completeness of the result, certain testing must be accompanied by various patient information forms in addition to the MLabs requisition or electronic order.