Comprehensive Testing Solutions
Disease-specific TEST MENU
NOONAN SYNDROME
FRAGILE X SYNDROME
LI-FRAUMENI SYNDROME
NEUROFIBROMATOSIS
MISCELLANEOUS
CANCER GERMLINE NGS PANELS (64 GENES)

Colorectal Cancer Germline NGS Panel
19 Genes: MLH1, MSH2, MSH6, MUTYH, PMS2, EPCAM, APC, TP53, PTEN, STK11, SMAD4, BMPR1A, CDH1, CHEK2, GREM1, POLD1, POLE, ATM, AXIN2

Hereditary Breast and Ovarian Cancer Comprehensive Germline NGS Panel
21 Genes: ATM, BARD1, BRAC1, BRAC2, BRIP1, CDH1, STK11, CHEK2, EPCAM, MLH1, MSH2, MSH6, NBN, PALB2, PMS2, PTEN, RAD51C, RAD51D, TP53, FANCC, XRCC2

Hereditary Breast and Ovarian Cancer High-Moderate Risk Germline NGS Panel
9 Genes: ATM, BRAC1, BRAC2, BRIP1, CDH1, CHEK2, PALB2, PTEN, TP53
GET STARTED
Order a test today.
MEET DR. TAYEH
EXPERTISE DELIVERED PERSONALLY
Our quality commitment extends to how we communicate the results of our analyses. Our reports are developed with the right language and terminology to clarify complex data. I am available to answer questions and help providers prepare to discuss findings with patients and families. When more help is needed, clients can also connect with an MLabs board-certified genetic counselor.
Marwan Tayeh, Ph.D.
Associate Professor of Pediatric Genetics.
Director, Molecular Genetics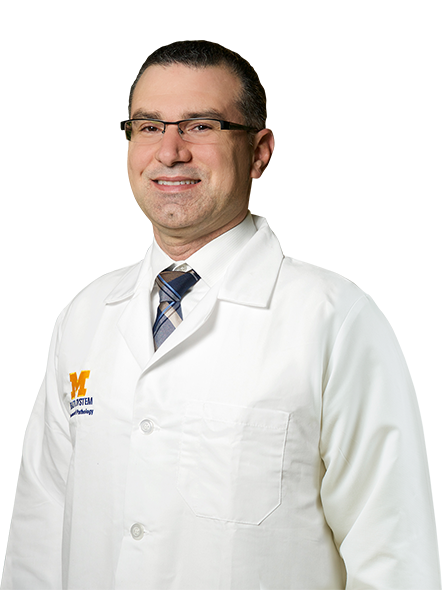 PERSONALIZED TESTING
YOUR FIRST STEP TO CANCER DIAGNOSIS
MLabs offers state-of-the-science blood testing for inherited (germline) mutations impacting both adult and pediatric patients. These molecular signatures are used to make the most precise diagnosis possible, guiding patient-specific plans for prevention, treatment and monitoring.
Analytical platforms include Sanger DNA sequencing for an extensive list of genes, SNP chromosomal microarrays, relative-quantitative PCR, methylation analysis, MLPA, mutation screening panels (xTAG, Luminex) and SNP testing.
Next-generation sequencing (NGS) modalities make it possible identify multiple genetic mutations with excellent sensitivity and broad coverage with one test, while preserving the integrity of a specimen.
 
NGS multi-gene germline panels are available for the following cancer types:
Breast and Ovarian Cancer
Colorectal Cancer
Endometrial/Uterine Cancer
Melanoma Cancer
Neurofibromatosis 
Pancreatic Cancer 
Paraganglioma Cancer
Prostate Cancer
Renal Cancer
Stomach Cancer
MOLECULAR AT ITS BEST
CUSTOMIZED NGS
Depending on the patient's heredity, the best strategy may be a customized test for more than one genetic disease or syndrome. For those with the most extensive and complex familial cancer histories, we even offer a comprehensive 60+ gene panel. Our lab has the capacity to sequence nine samples simultaneously, extracting only the relevant data from more than 6,800 genes.
COMMITMENT TO QUALITY
You are only as confident in a diagnosis or treatment recommendation as you are in the pathology behind it. To earn that confidence, we back our work with industry-leading quality control. All raw data is approved by the lab director before it is included in a report, and all final reports are co-signed by the lab director and a geneticist/physician to ensure they offer the most appropriate, actionable clinical interpretation of test results.
BOARD CERTIFIED GENETICISTS
Our laboratory offers two ABMGG board certified Geneticists, Marwan Tayeh, PhD.; Jeffrey Innis, MD, PhD and a board certified Genetic Counselor. We are committed to assisting clinicians in identifying genetic aberrations to facilitate clinical diagnosis, management and genetic counseling.
EXPLORE MOLECULAR
GRAB A COMPLETE GUIDE

The molecular services brochure covers details about our genetic, molecular oncology and translational services.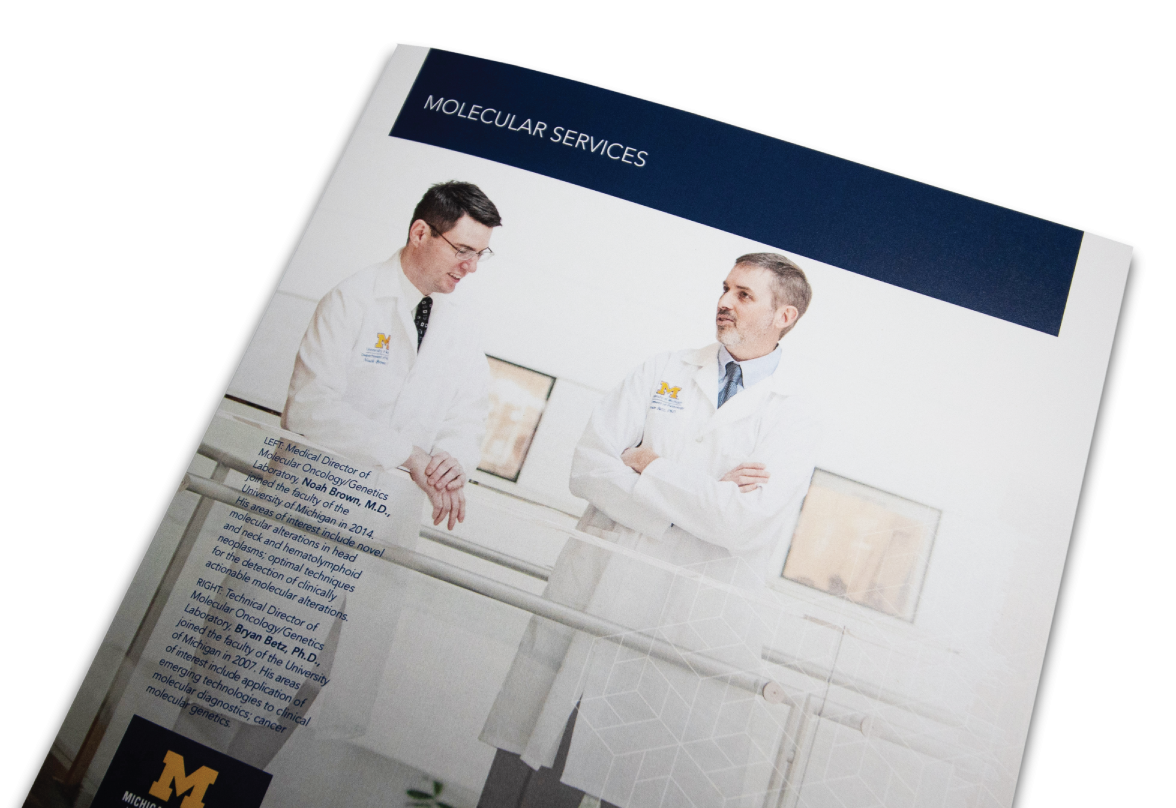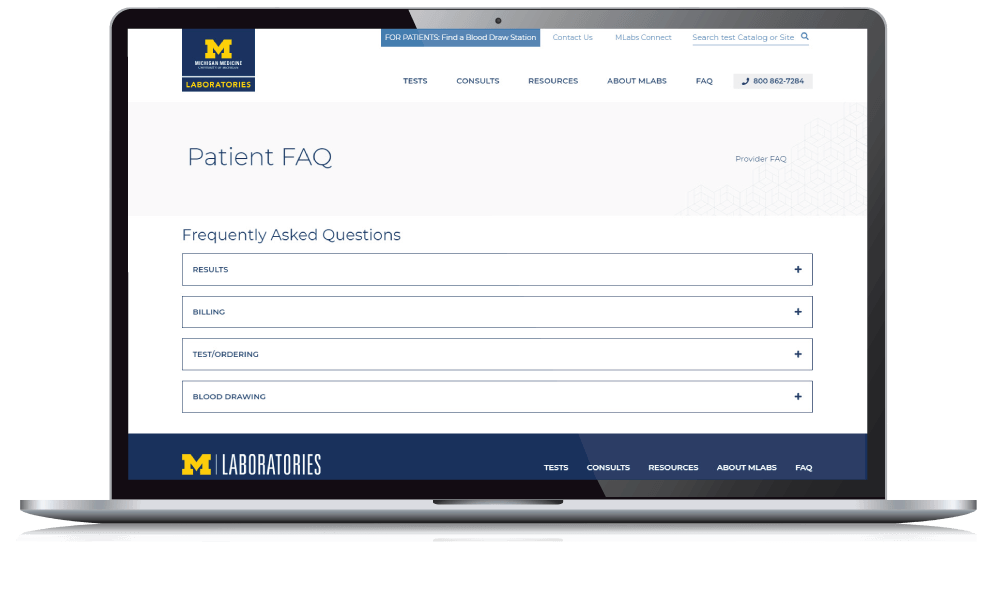 QUESTIONS?
WE'VE GOT ANSWERS.
How do I order a test?
What are acceptable samples?
Where do I find results?
How can I order a specimen kit?