FROM BIOPSY TO DIAGNOSIS:
HOW PATHOLOGISTS DIAGNOSE CANCER AND OTHER DISEASES

This video provides a glimpse into the world of pathology by showing how pathologists and other laboratory professionals help to diagnose patients' biopsies. This behind-the-scenes look into the University of Michigan Department of Pathology shows how tissue is prepared to be viewed under a microscope and what pathologists are looking for in order to determine a diagnosis.
GET YOUR RESULTS
4 OPTIONS TO FIND RESULTS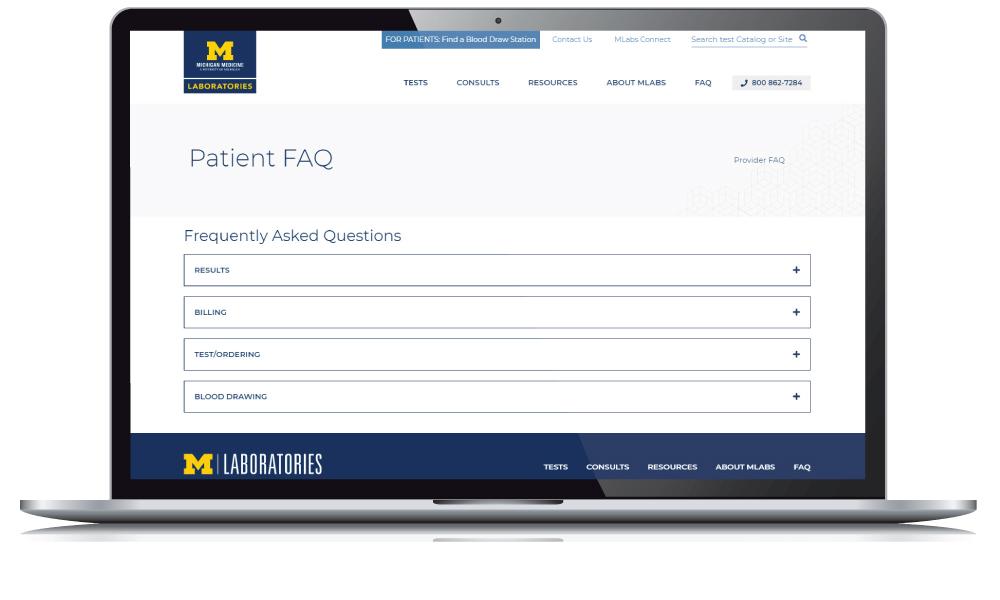 QUESTIONS?
WE'VE GOT ANSWERS.
Will my insurance cover a test?
How long will it take to get results back?
Where do I find results?
How can learn more about my test?