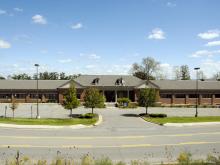 Blood Draw Station
Brighton Health Center
8001 Challis Road
Brighton, MI 48116
United States
NOTE: Saturday all patients should go to the Brighton Center for Specialty Care to have their blood drawn. Their location is at 7500 Challis Rd, Brighton, MI or you can call them for directions at 810.263.4087.
Office Hours
Tuesday
7:00 am - 3:00 pm
Wednesday
7:00 am - 3:00 pm
Thursday
7:00 am - 3:00 pm
Line Draws Available
Courier Schedule
Specimen pick up and arrival times may vary by up to ±15 minutes.
Specimen Pick Up
Monday
10:15 am
12:30 pm
3:30 pm
8:15 pm
Tuesday
10:15 am
12:30 pm
3:30 pm
8:15 pm
Wednesday
10:15 am
12:30 pm
3:30 pm
8:15 pm
Thursday
10:15 am
12:30 pm
3:30 pm
8:15 pm
Arrival at MLabs
Monday
12:15 pm
1:15 pm
6:00 pm
9:45 pm
Tuesday
12:15 pm
1:15 pm
6:00 pm
9:45 pm
Wednesday
12:15 pm
1:15 pm
6:00 pm
9:45 pm
Thursday
12:15 pm
1:15 pm
6:00 pm
9:45 pm