GETTING STARTED
SET UP AN ACCOUNT
STEP 1
CALL CLIENT SERVICES
Call MLabs Client Services to set up your practice, school or business in our system:
800.862.7284
STEP 2
COMPLETE FAX VERIFICATION

Your client liaison will send you a link to the Fax Verification Form authorizing delivery of secure COVID-19 test results.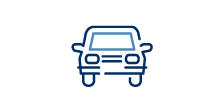 STEP 3
REQUISITIONS & INSTRUCTIONS

MLabs will provide you with custom test requisitions and instructions for your patients, students, employees or travelers.
DASHBOARDS & UPDATES
COVID-19 LAB DETAILS
NASOPHARYNGEAL SWAB COLLECTION
COLLECT AND SUBMIT

In this video, experts from Michigan Medicine's MLabs team demonstrate how to safely and appropriately collect and submit a COVID-19 specimen.
NEED HELP?
CALL US ANYTIME
800.862.7284